Honoring Our Armed Forces with Genuine, Limited-Edition, Harley-Davidson Apparel
Harley-Davidson Military sells genuine Harley-Davidson apparel and accessories with custom military graphics. These limited-edition items are designed to honor, celebrate, and commemorate the brave U.S. Military members who have fought, and continue to fight for our country. All items sold on HDMilitary.com are custom designed by our team of designers, and each can ONLY be found through Harley-Davidson Military.
Harley-Davidson Military offers free everyday shipping to all APO/FPO address. The company gives back to the United States Armed Forces through donations, as well as by hosting Morale, Welfare, and Recreation (MWR) events for troops overseas.

About Us
Harley-Davidson Military is a part of the Overseas Military Sales Group (OMSG). OMSG also includes Military AutoSource (MAS), the on-base, overseas distributor of Harley-Davidson motorcycles to the U.S. Military. As the overseas distributor, we have a presence on almost every overseas military installation – from the Middle East and the Pacific Rim, to Europe – giving our active duty military members privileged military pricing and benefits on new motorcycles. To learn more about our on-base Harley-Davidson program, please visit www.militaryautosource.com/harley-davidson.
In 2013, Harley-Davidson Military decided to take the spirit of the overseas Harley-Davidson program and share it with our passionate veterans, military supporters, and Harley-Davidson riders through the Harley-Davidson Military online apparel store. Our genuine Harley-Davidson apparel with custom military designs, give everyone an opportunity to join us in celebrating, honoring, and commemorating our brave U.S. Military members.

Giving Back to the Military Community
As a company, and more importantly, as proud military supporters, we're delighted to be able to give back to the military community in a number of ways. A portion of every vehicle sold is returned directly to the military community. We also hold fundraisers throughout the year, proudly donating all proceeds to the Wounded Warrior Project.
Aside from financial donations, our company also supports the military through Morale, Welfare, and Recreation (MWR) events. MWR covers a range of community support and quality of life programs for the Armed Forces and their families at the more than 2,000 facilities on U.S. military bases worldwide.
MAS hosts many MWR events throughout the year on military bases around the world. Every Thanksgiving we give away a Harley Davidson to one lucky military member stationed in the Middle East. This past year we gave away a 2019 Iron 883 and look forward to giving away another this year.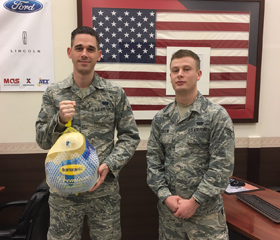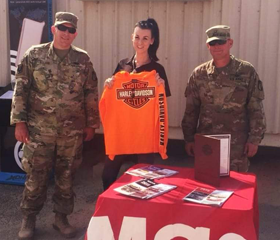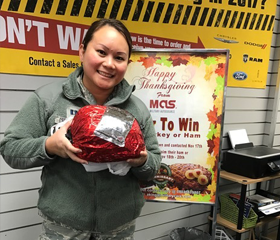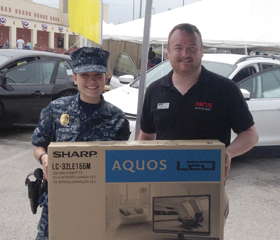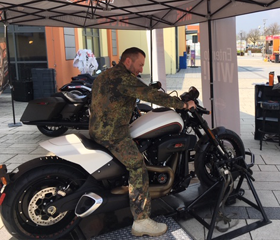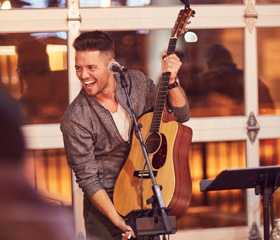 This giveaway contest is just one of the many ways we and Harley-Davidson want to show our appreciation for your service to our country. We look forward to hosting many more MWR events, contests and giveaways in the future.
We are very proud of our relationship with the U.S. Armed Forces. It's an honor for us to give back to the brave men, women, and families who give so much for us.